Customer Service

(888) 987-8426
Pack of 4 (1-Gallon) Jug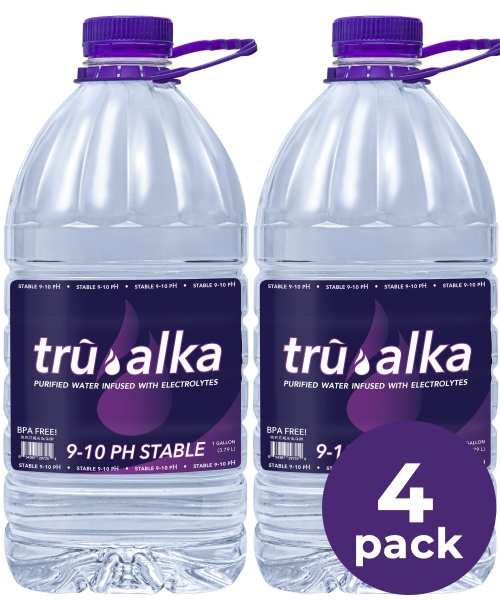 Description
---
The taste is awesome because the water has been pristinely purified, and the minerals that are added back now give you a smooth, silky taste that all waters should have.
Tru Alka, through its proprietary formula, begins with water which has been intensely purified. We then add back in minerals of calcium, magnesium and potassium.
Now here is the key...
The minerals added are NANO in proportion compared to the size of minerals that we currently drink in any water which contains these same minerals. Tru Alka uses mostly calcium along with potassium and magnesium versus a large assortment of minerals.
OR CALL (888) 987-8426
We Deliver Alkaline Water to Your Door
---
Monthly Subscription
Ongoing monthly deliveries
No commitment, cancel anytime
Too much or too little water? Adjust the frequency or quantity of your subscription at any time.
© Copyright 2023 Tru Alka, Inc. All rights reserved.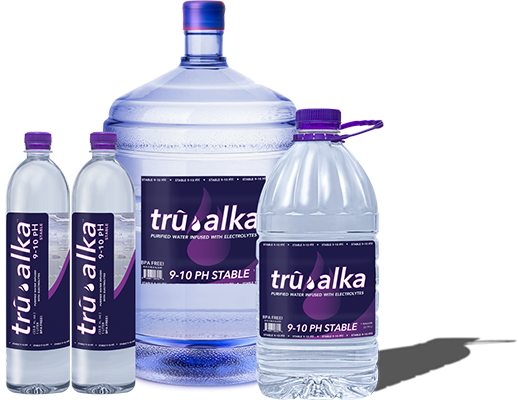 SUBSCRIBE TO OUR NEWSETTER
RECEIVE EMAIL SPECIALS AND SAVE